To buy online from kinbenaki.com, please follow the procedures
1. Go to your web browser and type in KinbeNaki.com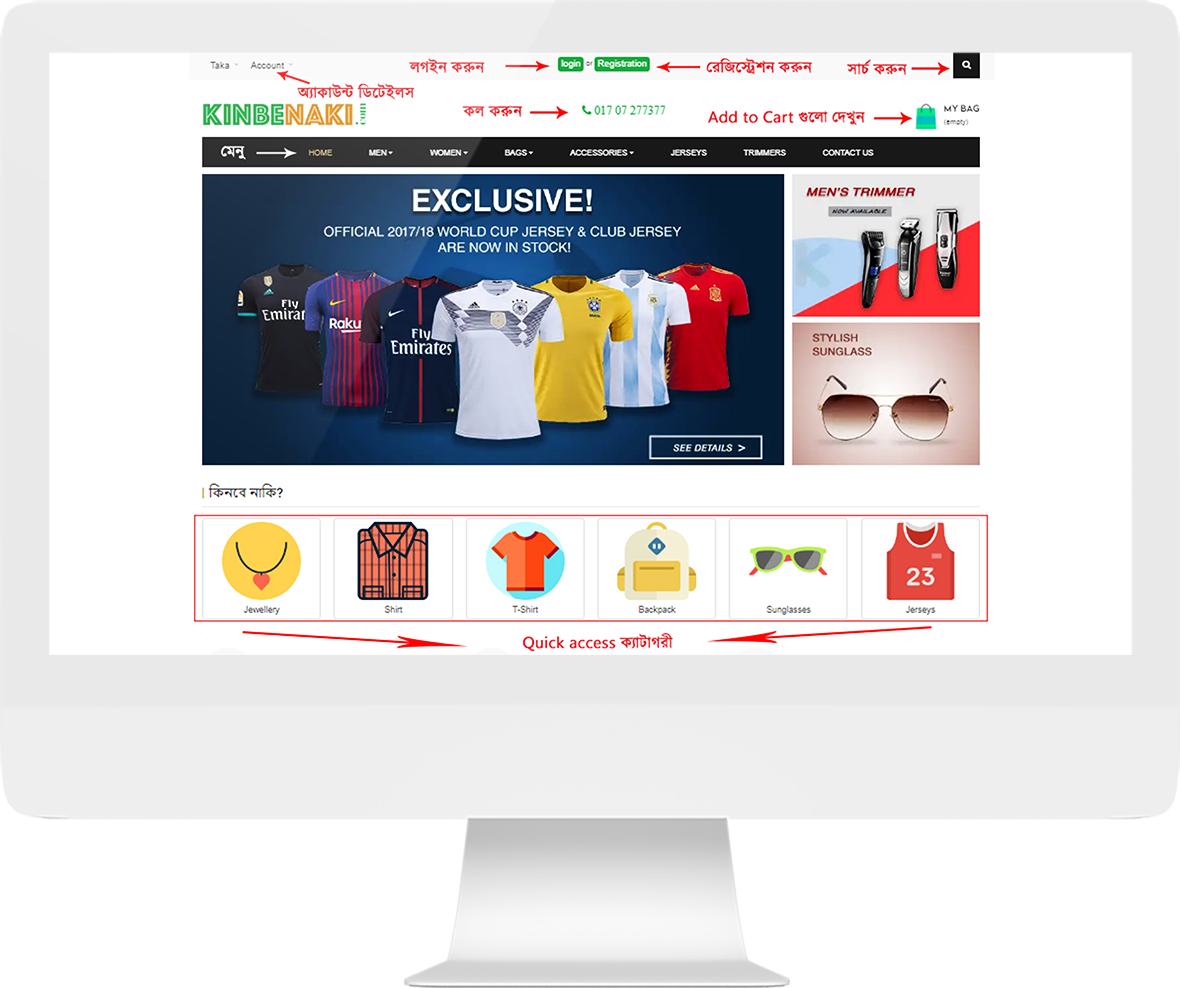 2. Choose your favorite product then place mouse pointer over the product image & click "ADD TO CART" . You can find your favorite products by searching, by clicking menu options or our short category boxes or by individual links.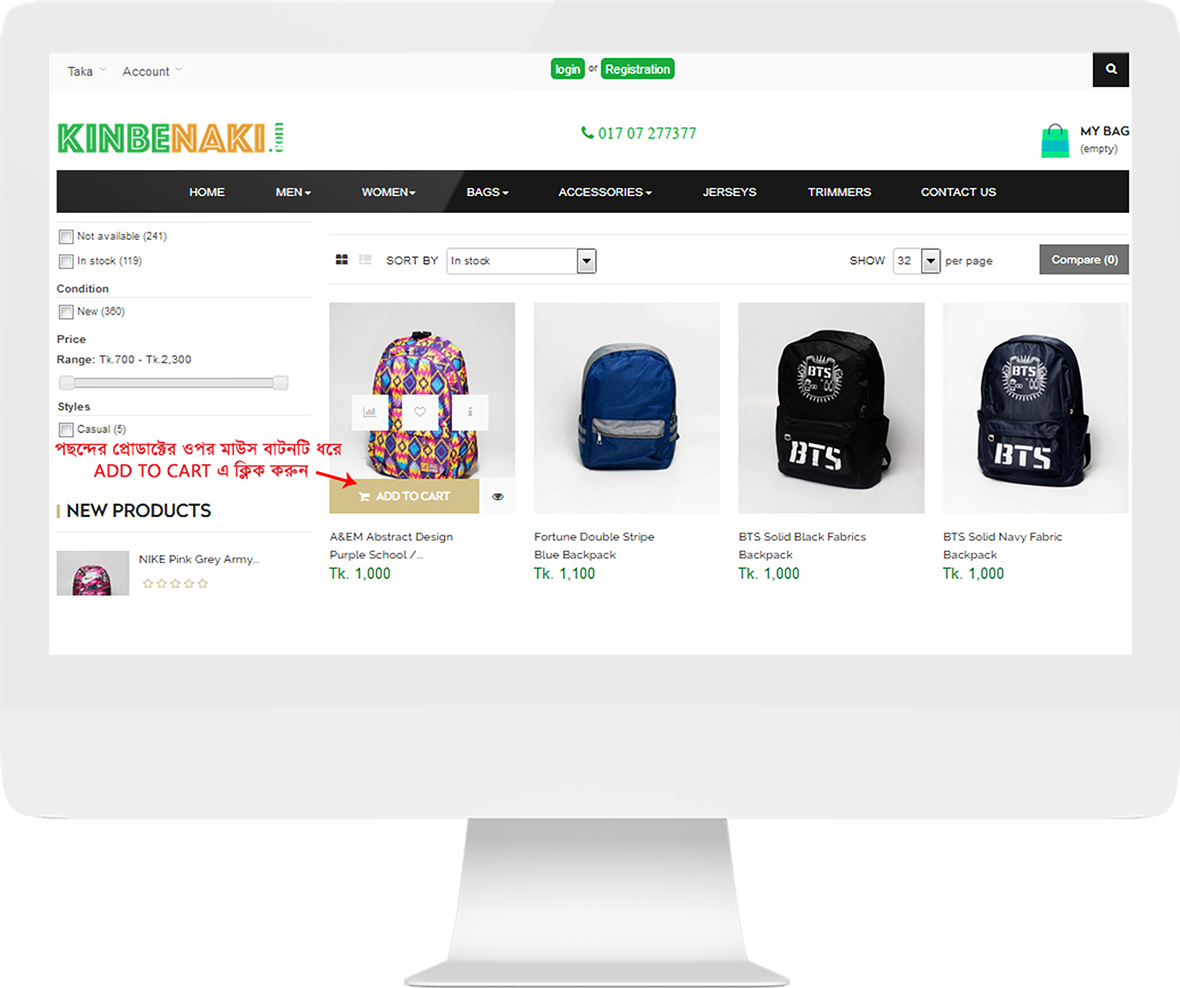 3. Click or place mouse pointer over the "MY BAG" button to see your "ADD TO CART" products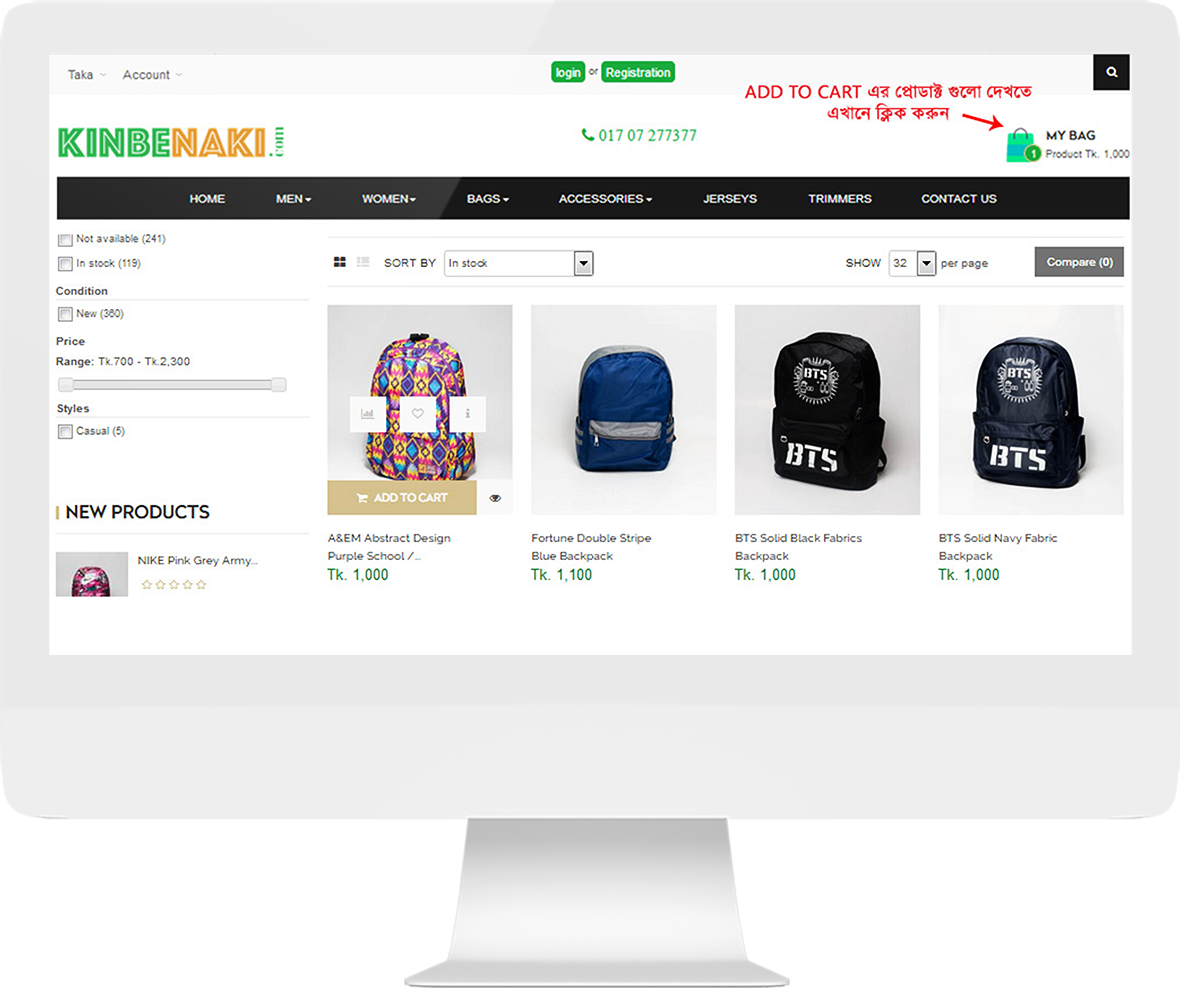 4. Now complete these 5 steps to successfully purchase
i)Summary: Put the discount code inside the bottom left box (if you have) and click submit.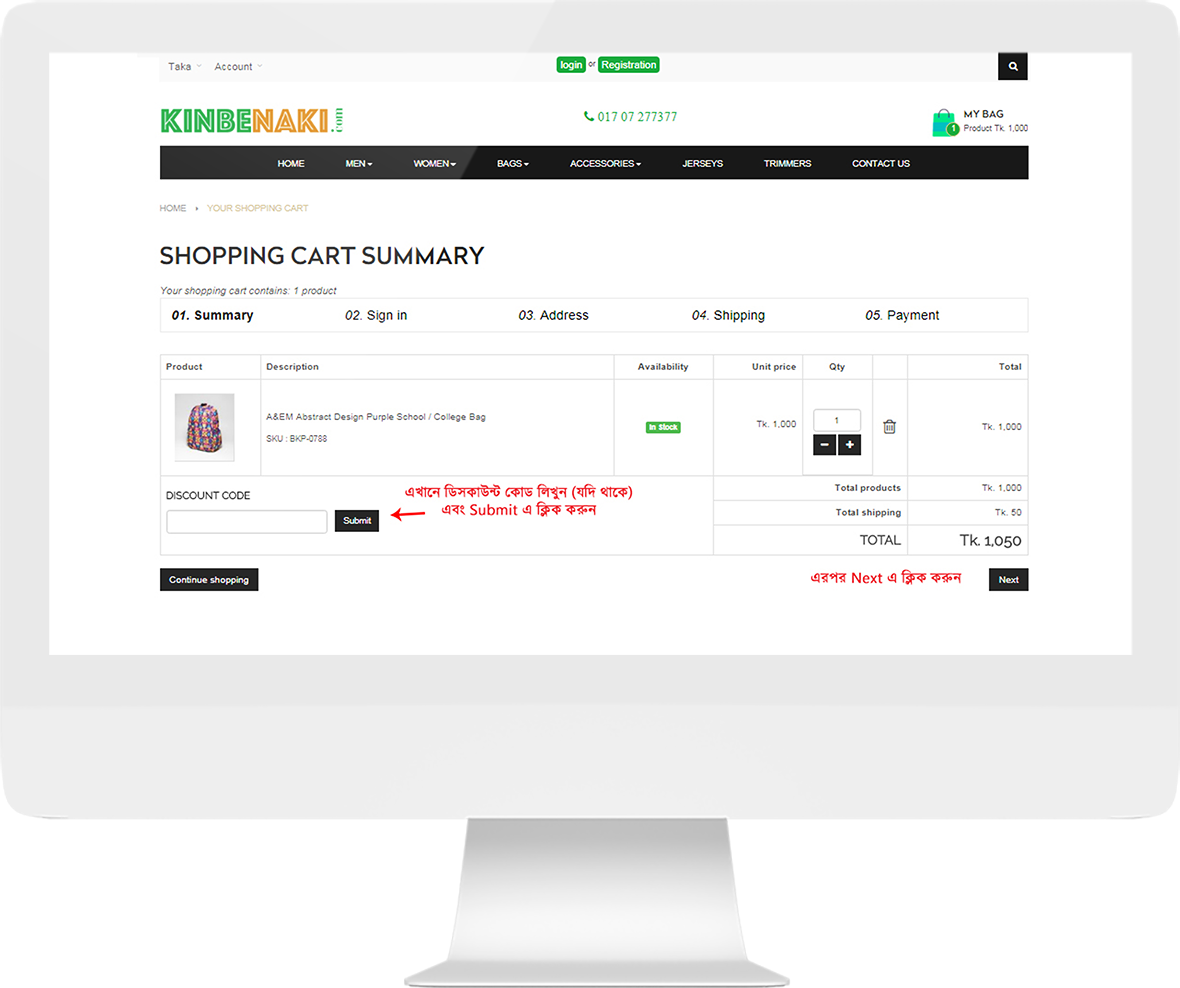 ii) Sign in: If you're not already logged in & registered member then sign in.
If you are not registered then you can create an account by using whether facebook, google account or by using email and password. If you want to see the full registration process Click Here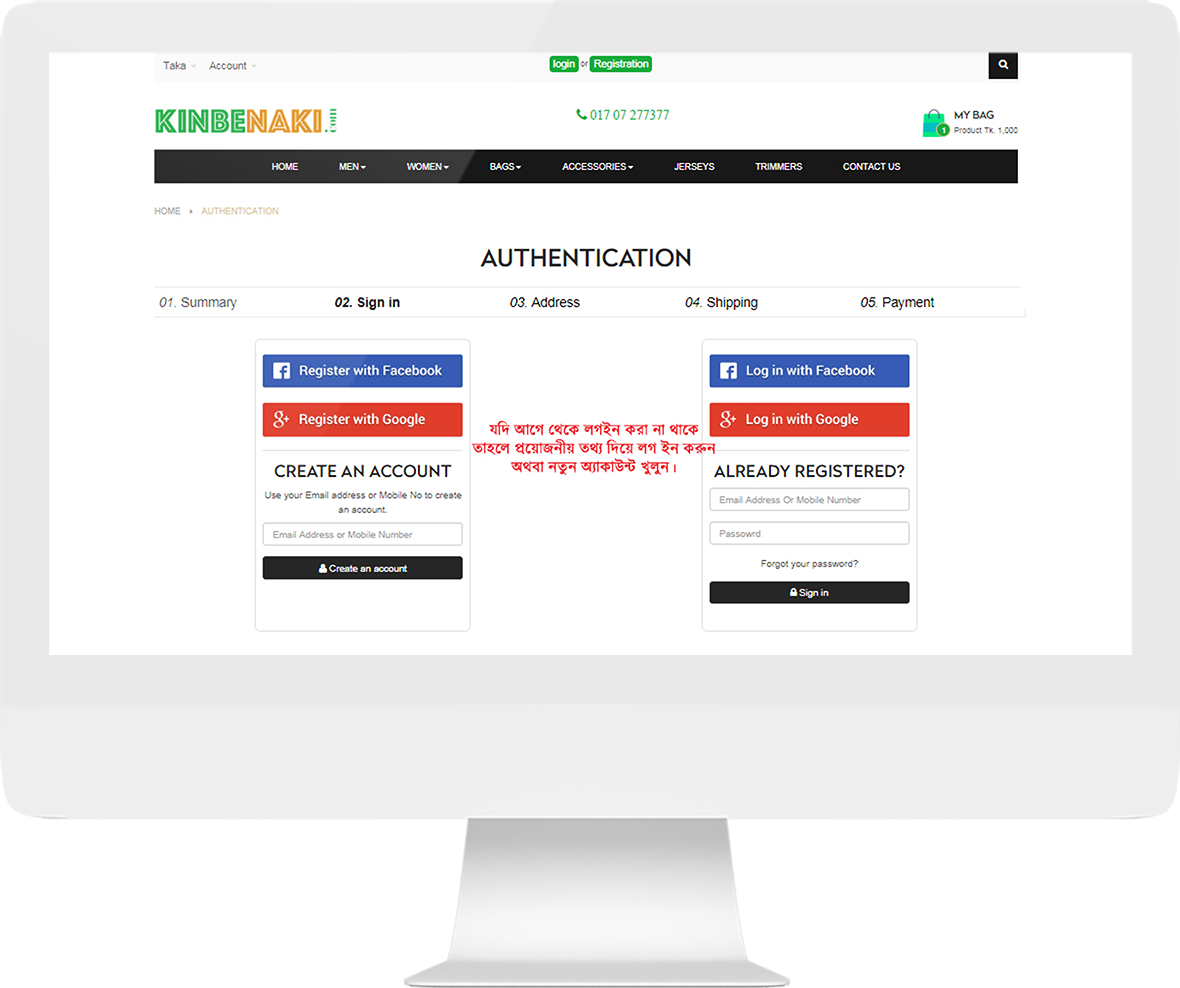 iii) Address: Check and Edit your delivery and billing address if needed. Add a comment if you want.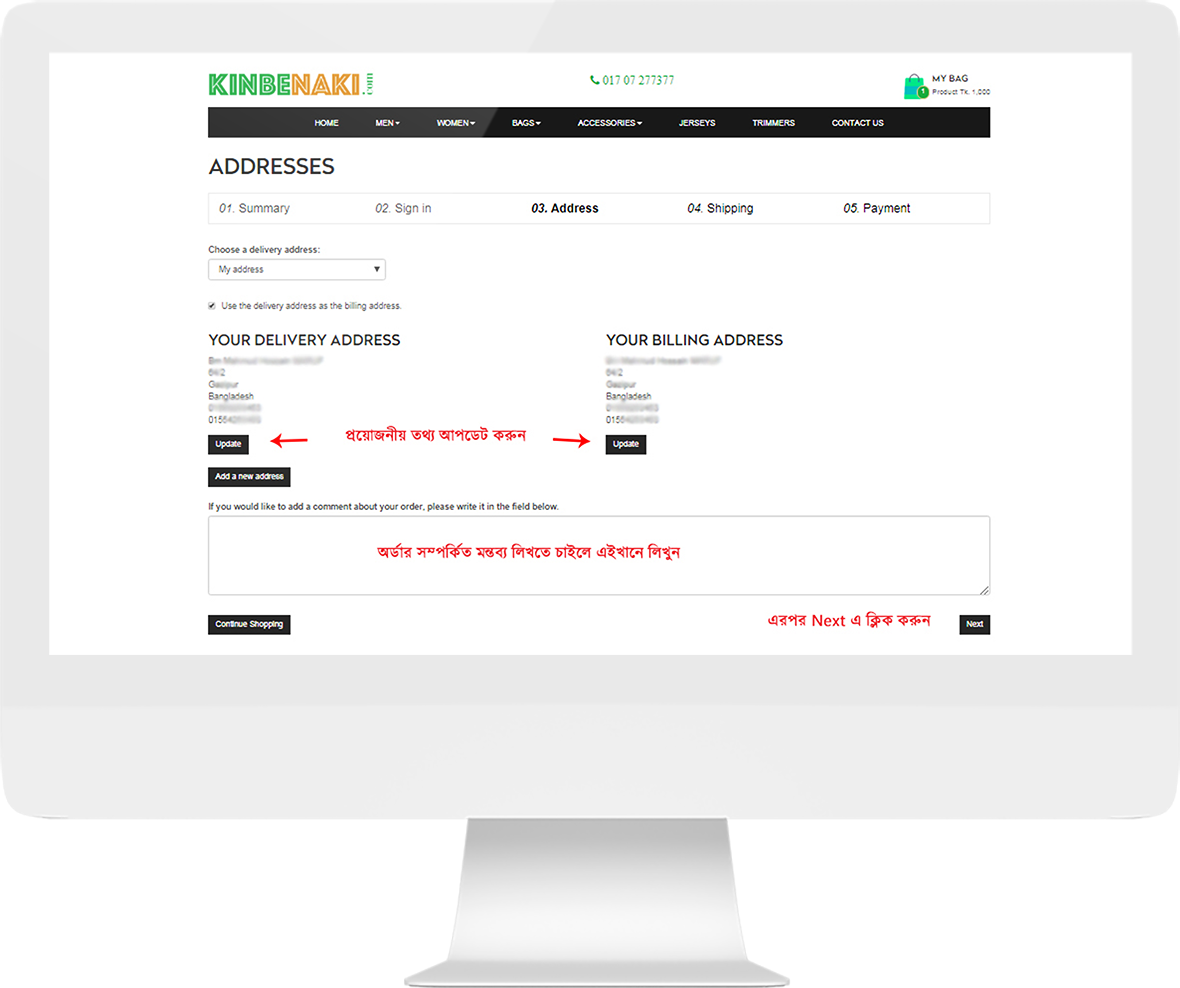 iv) Shipping: choose a shipping option. Also mention if you want your products to be gift wrapped.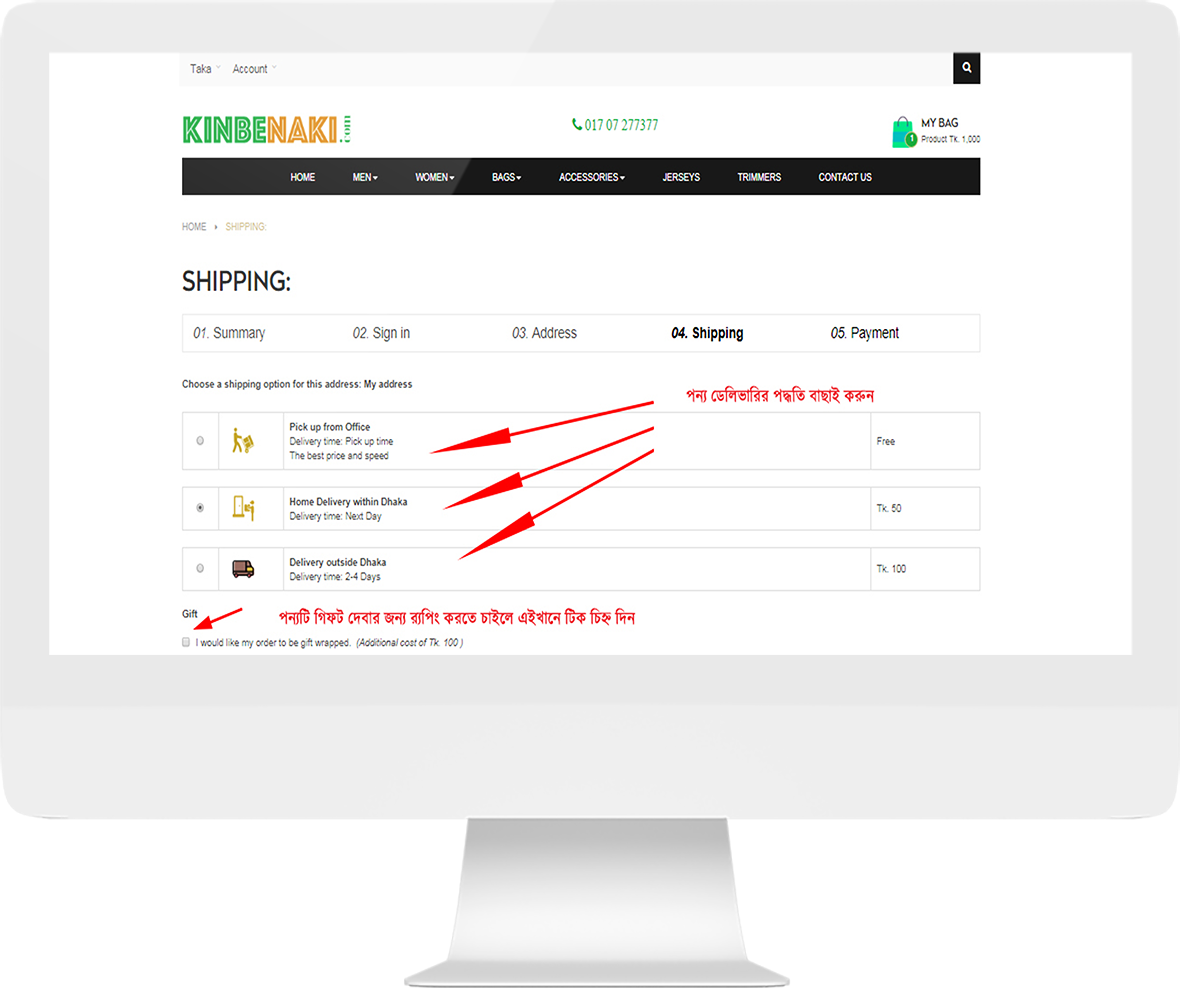 v) Payment: Choose the payment option and confirm your order